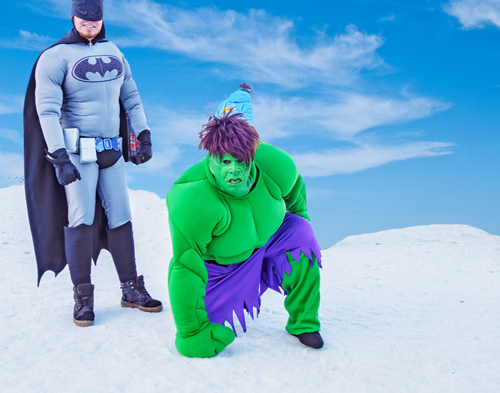 Borovets ski stag do
Borovets is the ski & après capital of Europe. There is no other country that can compete with Bulgaria, when it comes to 'value for money'. Stag parties not only enjoy the affordable ski passes & wonderful hotels choices, they also indulge in serious skiing.
The ski infrastructure is modern, fast and relatively quiet in comparison to top French and Austrian resorts.For stags looking for fun and relaxation, Bulgaria holds all the cards and they might as well be Aces!
Winter season is December to end of March, minimum group size of 8 people.

Transfers from Sofia airport
3 x night's accommodation
Room A/C, local taxes, swimming pool
2 ski days, with equipment
Fun Reps - English speaking
Dedicated groups for ski stag holidays
Talk to the locals, use our contact page!
Our Bulgaria skiing stag weekend packages are only based on centrally located hotels, in the middle of the resort.
We create skiing stag weekends to be within walking distance to the lifts, lap dancing clubs and all the nightlife bars and pubs.
Our clients expect to be in the best location and that is what we deliver every time.
Head to White Magic and discover a little gem in Borovets. The owner is Mario, an ex-professional skier and now full time personality. Excellent food, good beer and some of the best pizzas in town.
Always lively and on the beat is Bobby's bar. The joint owners Kaz and Bob have been running the place for years with passion and it shows. Great atmosphere and the best Bulgarian cherry liquor in resort to try.
Does BJs bar ever stop their happy hour? Located close to the Samokov Hotel, BJs is one of the best places to let your hair down and meet a lot of friendly faces. Mix with hen and ski stag weekends. The breakfast here is top notch and cocktails the best in Borovets.
If you want to sink a beer, then do it here at the Titanic bar. Open fireplace, excellent curries and their strong hot chocolate's with whiskey will always warm you up. An easy to find bar by the nursery slope and good prices.
Whether a stag do or not, we'll see the party goers at After Eleveven, in the Hotel Rila. Running till 4am, this nightclub like the best strip clubs in Borovets opens for the hardcore party goer. Even your hipster East London friend will appreciate the world Whiskey choices.
Our Borovets stag weekend packages offer a variety of activities, from pub crawls to sledging. Of course we can offer lessons, whether 1-1 instruction or private group sessions.
From start to finish, our dedicated staff will look after your friends. Please take the time to read our reviews on TripAdvisor.
We are rated 5 stars.
Each group has a 1-1 manager throughout the whole booking. Our customers get direct personal care, making the group leader's life so much easier.
If you value professional services and want the right ski stag company in Borovets, then send a quick e-mail via our contact page.
Rated 5 stars on Trip Advisor, you will be supported from start to finish!
Whether you're a beginner wanting to develop skills on a smooth slope or timely professional, a ski stag weekend in Borovets will deliver great snow and a fast ski-lift network. During your stay, our professional and friendly team will look after your every need, from airport transfers to ski lift passes.
Why pay twice the amount of money for food, beer, hotels and ski equipment? For a Borovets ski stag do, most groups are staying for 3 – 4 nights. So for even the most talented snow trodden friend in your wolf pack, can't complain about ski run length. There really is enough for any advanced skier and snowboarding extremist.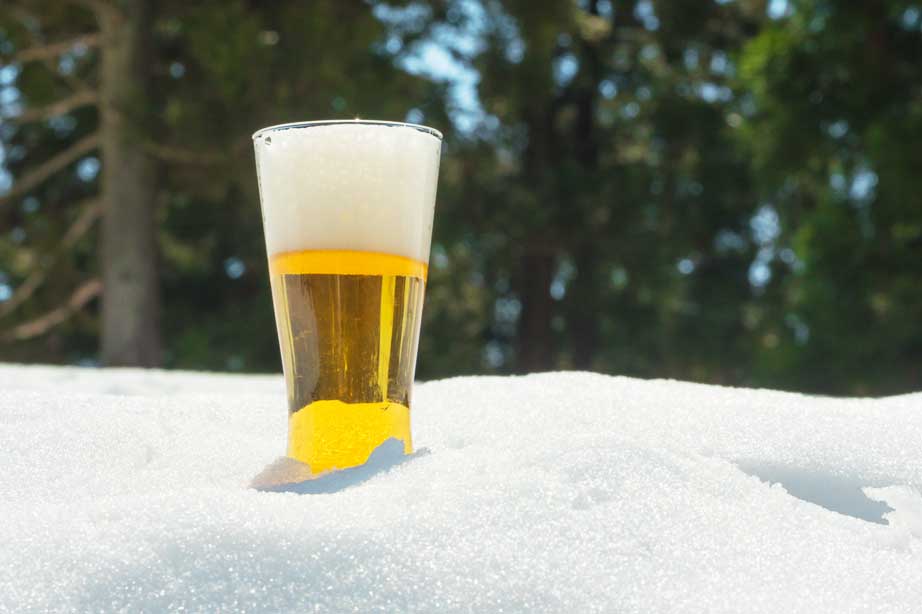 From the unspoiled woodland and dramatic Rila Mountains, guests soon discover why Borovets ski resort is so special. Whether on skis or snowboard, groom and friends will witness nature at it's finest. With a long season starting mid December ending mid April, this is Bulgaria's number one ski destination.
Best men really only have to focus on one thing; 'to have fun!' The Go Borovets staff does all the heavy lifting and makes all the complicated logistics seem seamless. At the end of your stay, the Best man simply takes the credit for a cracking weekend away in Bulgaria. From snowmobiling to night skiing, everything can be booked.
Are Flights included ?
Flights are not included in our ski stag do packages. Please book direct with many airlines flying into Sofia. Try:
British Airways
Jet2
Easy JET
Ryan Air
Wizz Air
Bulgarian Air
Aer Lingus
Is Bulgaria still good value for money?
Borovets has the cheapest beer of all ski resorts in Europe. Drinks promotions every night of the week. A Monday is just a buzzing as a Saturday night. The local girls are stunning and all clubs are free to get into. For stag parties there is lap dancing and 2-1 drinks in most pubs. So yes, Borovets is super value for money!
Peace of mind!
Local experts
On the ground support
1-1 booking manager
Flight tracking transfers
24/7 emergency contact
Bringing the fun!
Stag & ski games
Pub crawls
Fancy dress hire
Best man support packs
Party bus hire
Seamless steps!
Small deposits
Flexi payments
Secure transactions
British bank account
Pay in GBP
Rob Routh
Enquiring, planning, communicating and booking with your stag team couldn't have been any easier. There was always somebody at the other end of the line to answer my calls, my e-mail queries were answered mostly within the hour and my Borovets stag package offer was given within 24 hours. Without hesitation, I would recommend your services. Best regards